THE STORY OF SAVING KITTY EMME'S LIFE
In the latter 1990's my youngest daughter and her husband were living near Berkley, in the San Francisco Bay area. Her husband took the BART everyday into the city area (he was a Silicon Valley computer person). They were – and are both very much animal lovers and had two kitties already.
One day one of my daughter's, husband's co-worker's brought a kitty to work looking for a home for her. She already had two cats and the apt. management wouldn't let her take any more. She had seen the 8 month old kitty eating out of the dumpster and found out her landlord had found the kitty at a rescue place and dumped her in the back yard to take care of his "mice problem". The kitty was flea and tick infested. The young woman was very upset at this treatment of the kitty and cleaned her up and hoped someone at work would take her. "That person", was my daughter's husband.....he couldn't stand the thought of the poor kitty eating out of the dumpster and having no home. He got a cardboard box and wrapped her up and took her home on the BART, talking to her and petting her all the way (about an hour ride). Thus.....Emily (Emme) became "his" cat and he was "her person".....her rescuer. She NEVER forgot that and
adored
him!
Fast forward to a little over a year ago when he joined the Army guard and was sent for four months of training. Kitty Emme nearly stopped eating anything and became very thin because she was in such mourning over his absence, even though everyone else in the house loved her dearly. When he returned home she took her rightful place in his lap again, every night after work while he worked on the computer, and she began eating again.
Now, fast forward to a month ago. Emme's " person " – my daughter's husband – was deployed to Bosnia for a year. My daughter noticed she was not eating very well and tried to get her to eat. Then Emme hid in the house somewhere and couldn't be found. When she came out a week ago she was "out of it and was near death. My daughter rushed her to the vet who was not very optimistic about her recovery, after looking at her blood work.
Emme was in Kidney and Liver failure
. My daughter called me in tears, not having the thousands of dollars it would take to place Emme in the hospital on IV fluids and tube feeding. The vet had given her subcutaneous (under the skin) fluids and sent her home.
After talking to my daughter I told her to not give up hope, because years ago I had nursed a cat from death's grasp, back to life by dropper feeding liquids and tuna gruel every 2 hours. I did a LOT of vet research that night and provided my daughter with information on what and how to force-feed her. (I'm a retired nurse) Three days later my daughter took Emme back to the vet and more blood work still revealed some abnormally high levels of kidney and liver function, but they were much better and the Dr. called her the "Miracle Cat" – for now! The vet's concern was a very high calcium level which "might" indicate a cancer, and sent Emme home with an IV fluid bag with Potassium and Vitamin B-12 for my daughter and I to administer, subcutaneously every night.
Emme – the kitty who was not supposed to live.....is now eating when hand fed, grooming herself and putting on weight. She clearly is back to normal cognitive function and her energy level was obvious to us last night when she resisted the needle stick! She almost bit me.....which is a good sign! (I have to remember to wear gloves tonight) She goes back to the vet on Wednesday for more blood work to check her liver/kidney function and calcium levels. There's always the possibility that there is an underlying condition that WAS exacerbated by "her person leaving" but we won't know that for awhile. I, however, have never seen a living being who was going downhill so rapidly from cancer.....recover so rapidly from multiple organ failure and gain weight.....so we are feeling better about her chances.

I have written this story of "Saving Emme's Life" for two reasons:
First.....PLEASE
do not throw animals out like trash
and do everything possible, if you want an animal, to adopt from a rescue organization and love and care for that animal as you would your dearest child.
Second.....to all the people who think that animals have NO feelings – that they are just critters to toss out in the yard to fend for themselves – for God's sake educate yourselves about domestic animals! Emme is a
CLEAR
example of how kitties
have feelings
and can mourn the loss of their human companion – even though there were/are other human companions in the household who loved that kitty to death and gave her loving attention.
We remain cautiously hopeful.

Anita



ANOTHER PHOTO OF EMME
[link]
If I am slower getting to your art and viewing/faving/commenting, please forgive me.

I also want to THANK ALL of you who have so kindly viewed my art and commented on it or faved it. I truly appreciate your time and it is very encouraging! "Seeing" you all back here has been a great motivator and you all "light up my day"!
If I have missed thanking you or answering a question i AM TRULY SORRY.....I will try to do it as soon as I can, but it may take a bit.

THANK YOU ALL
!!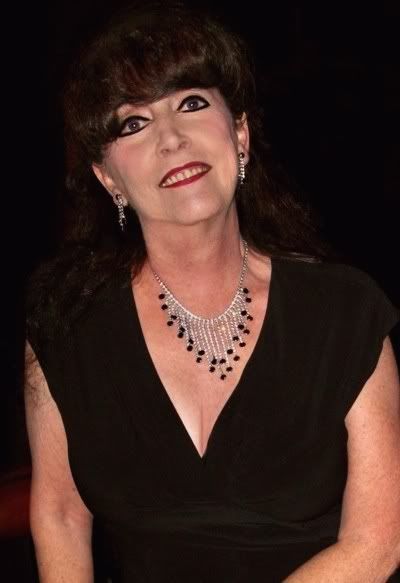 Saw this in Thelma's journal and loved it!
It's by

:thumb58016716:
Thank you so much to
luffsfromafriend

for this gorgeous stamp!! What a sweet thing to do!! It's gorgeous and I "luff" it!

A huge thank you to Lily, *the shadowmistress* for making me this very beautiful stamp.....a gift to me..... I LOVE it!
:thumb72828607:
Well....not QUITE starving, but I do have some prints available. All purchases appreciated!

**NEW CLUB FOR ALASKA PHOTOGRAPHY, ART & STOCK**
[link]